So today, when I arrived at work, I learned I was being relocated: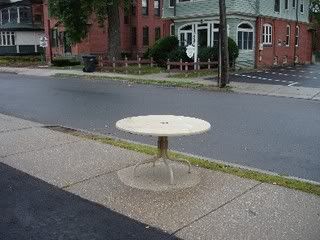 I'm a team player, so I was a-okay with this. Since my paper and a pen didn't make the move, I went inside to get them. I can only assume that Mr. Cool was so excited to get rid of me, that he dropped his socks, soles, and water bottle as he raced inside with joy.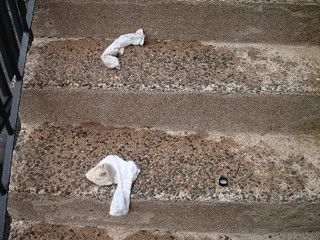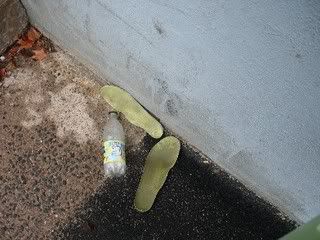 Um, seriously folks, what kind of ghetto ass office do I have that this type of crap appears overnight?